CommUUnity Collaborative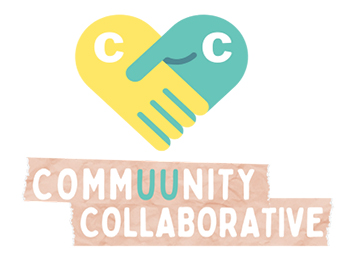 CommuUUnity Collaborative, https://www.commuunitycollaborative.com is a Unitarian Universalist platform created/conducted by ministers and staff teams who want to share new programswith their congregations, and beyond.  Our course catalogue includes a variety of stimulating programs and workshops to help adults deepen their faith, wrestle with big questions, and nurture their souls.  Upcoming classes include:
Parenting Support Group, Rev. Dave Egan & Rev. Lynda Sutherland
During this difficult time, we want to reach out to parents and offer an opportunity to share our circumstances, listen to others, and help all of us to navigate these troubled waters.  No conclusions, just compassionate listening and support.  Finding and connecting to others may be the only way that will get us through.  This is a drop-in group.  No commitment necessary.
Justice Documentary Series, Rev. Rali Weaver
Join Rev. Rali Weaver this winter to discuss four social documentaries centered around justice. Participants will watch the film(s) on their own and then join the online discussion every Sunday afternoon in February.
Coming of Age for Adults, Rev. Laurel Grey
​Coming of Age is part of our custom as Unitarian Universalists. It's a time when our youth make the transition from childhood into adolescence, taking ownership of their own spiritual lives and role in the congregation. But it's also an experience that so many adults in our congregations never got to have. In this series, participants will engage in a process of articulating our deepest values and becoming acquainted with the spiritual process of self-attunement.
From Fear to Eternity, UU Conversations on End of Life Issues,
Rev. Elizabeth Bukey & Rev. Elizabeth Ide
Join the Reverends Elizabeth Bukey and Elizabeth Ide for a series of online gatherings starting in February. The program will be centered around the following books: "From Here to Eternity" by Caitlyn Doughty; "Our Last Best Act" by Mallory McDuff; and "Nine Years Under: Coming of Age in an Inner-City Funeral," by Sheri Booker.
To learn more and to register for any of these classes visit: https://www.commuunitycollaborative.com