Loving Our Faith Community
Unitarian Universalists are committed
to loving our faith community and the world around us.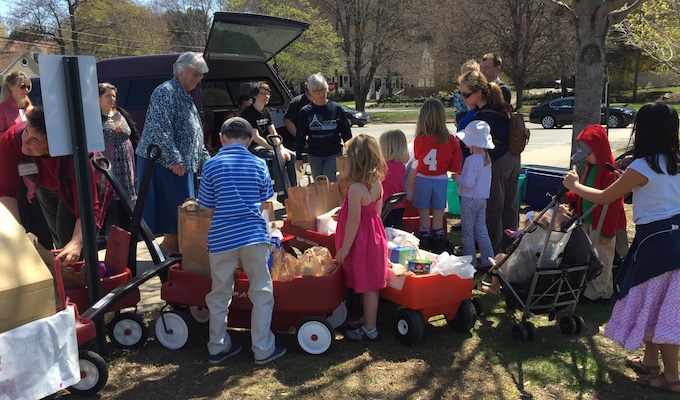 Since the nineteenth century, when northern Unitarian ministers and laypeople were leaders in the anti-slavery movement, Unitarian Universalists have often been in the forefront of action for social justice.  While there are aspects of our history that we regret (such as the involvement of some prominent Unitarians in the eugenics movement of the early twentieth century), we were also among the most active primarily-white denominations in the civil rights movement, and we have been religious leaders in the gay/lesbian/bisexual and transgender rights movement of the last several decades.  First Parish Medfield is proud to be a part of this history. We are deeply committed to the first Principle of the Unitarian Universalist Association, to promote the dignity and worth of every human being.
As Unitarian Universalists, we are also committed to being a loving community where a helping hand is extended to those among us who need support, and to being companions to each other on our spiritual journey.  This, too, is a sacrament.