Rentals

Our Historic Buildings
Located in the heart of Medfield, our 200+ year old building is the oldest continuously used public building in town. Learn more about the history of our building.
Facility Rental
Rental Policy
The Executive Board of First Parish welcomes the use of its facilities for meetings of local civic, educational, cultural, business, and self-help groups, subject to the following guidelines:
A Reservation Form must be completed and submitted to the Property Coordinator for review, approval and scheduling. We prefer at least two weeks notice so we may make the necessary arrangements to help your activity or event go smoothly. Large events should be scheduled months in advance, if possible, to reserve the space and to ensure the publicity for the event is not rushed. Groups with a regular meeting schedule are also welcome. We encourage public use of the historic buildings and grounds on a space-available basis, scheduled through our Property Coordinator; however, we cannot endorse events or their sponsors without formal action by the members of First Parish. We'll need to review your publicity materials prior to publication to ensure that no endorsement is implied.

Facilities
First Parish facilities and grounds are smoke-free. No food or drink is allowed in the sanctuary.
The historic First Meetinghouse has two main spaces:
The Sanctuary/Auditorium, which is on the upper floor and accessible by public elevator, can accommodate up to 210 people in its antique pews. In the early years of the nation, this was where Town Meetings were held, as well as worship services. Today, this grand space is decorated in a calming, religiously neutral manner — suitable for many activities, secular or religious.
The Vestry, which is the multi-purpose space, is on the ground floor. It can be set up for events with or without chairs or tables. Depending on the setup, it can accommodate about 100 people with tables, and up to about 220 without. There is a kitchen adjacent to the Vestry. Its inspection report is here. The Kitchen Procedures Manual is here.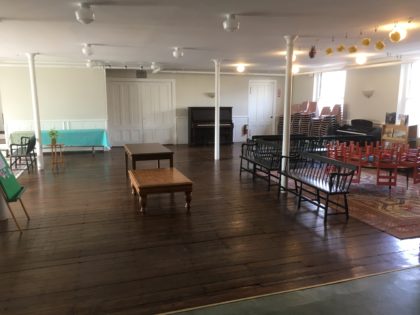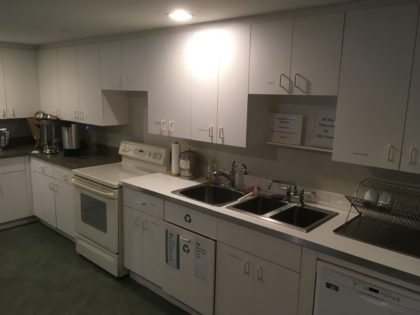 The "U House"
Next to the meetinghouse is the parish house, which we call the "U House."  It is also available for rentals. It can accommodate up to 25 people for meetings. A small kitchen is available there as well.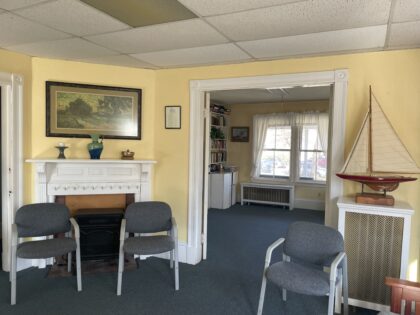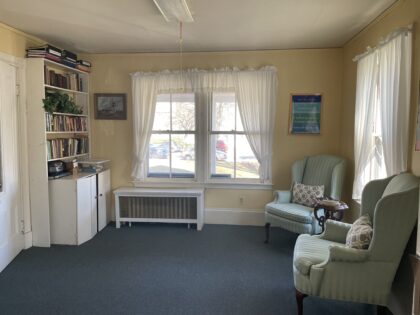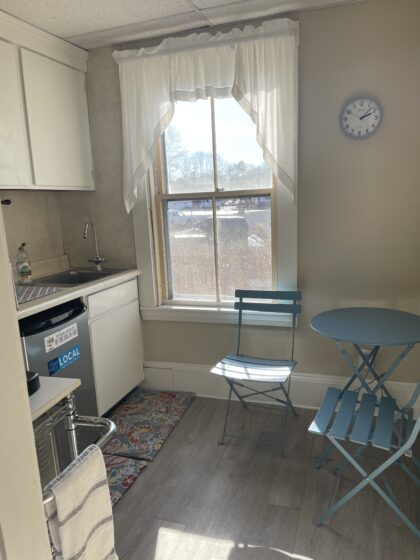 In addition to the buildings, the First Parish grounds include much of the large park-like area next to Baker's Pond. This area is ideal for outdoor events — weddings, receptions, and the like.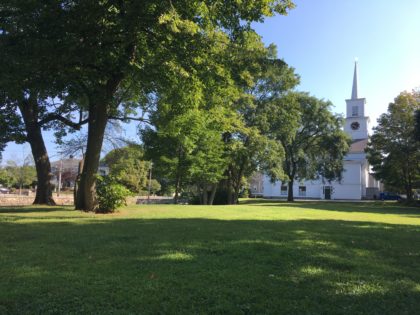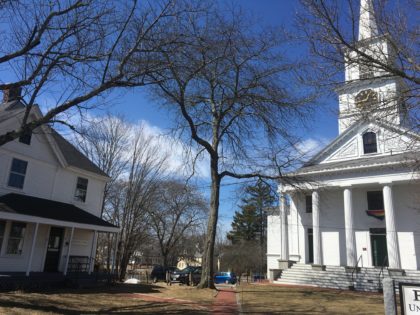 How to Rent
Review our rental policy below, which has pricing for each space that is available to rent. To reserve your rental, reach out to our Property Coordinator, Sandra Andreassi at (508) 359-4594 or email admin@firstparishmedfield.org.